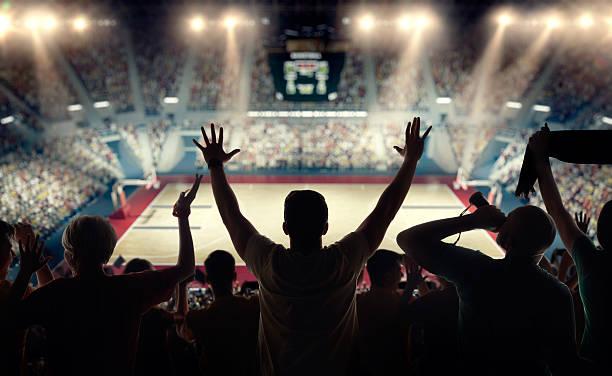 Basketball uniforms have evolved from baggy street clothing to trademark form-fitting attire and back to baggy, until what has settled today is both comfortable and practical and elicits a feeling of nostalgic pride among players and spectators alike.
Basketball has not avoided the century's fashion roller coaster. Its uniform is ever-changing to keep up with changing trends and periods.
Many gamers try to make predictions about the NBA odds without a complete understanding of basketball history. For more help with that you can just check sportsbook.fanduel.com. This article will take you through the journey of the evolution of the basketball uniform.
There Were No Basketball Uniforms at the Beginning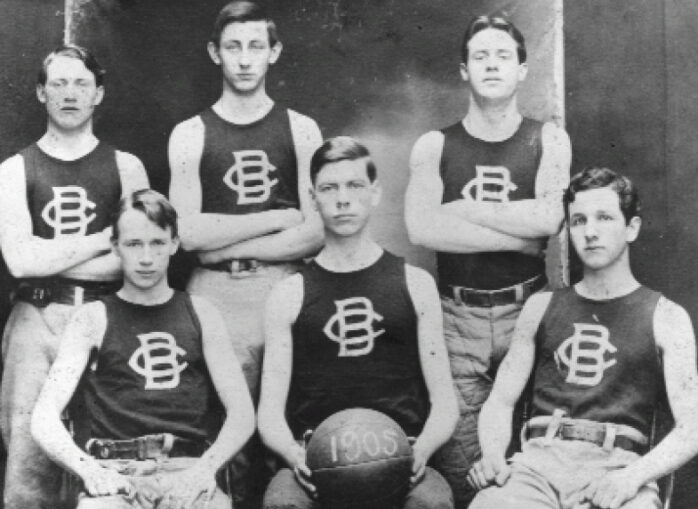 Basketball dates back to the early nineteenth century. It started as a simple game, and a simple game necessitates a straightforward wardrobe. It needed pants, a shirt, socks, and a pair of comfortable shoes to partake in the skill of dunking a ball through a peach crate converted into a basketball hoop for points.
When basketball became a sport, no specific uniforms were created; players used their everyday street clothing. Men in baggy pants and short-sleeved shirts dribbled the ball, while ladies wore long skirts and scarves-adorned tops.
As a result, persons dressed for the court were exposed to current fashion trends. The uniform evolved in lockstep with changing fashion trends.
The Game's Initial Formation
Basketball was first played in street clothes in the 1890s. A typical uniform for both men and women included baggy flannel pants and a flannel sweater since the game was originally intended to be played in a cold indoor environment. Tracksuits and football outfits were worn by a few of the dedicated athletes.
Basketball was a team sport that soon became more popular and accepted as the sport grew with an extended set of regulations. Tournaments were hosted throughout the United States and Canada by colleges, amateur sports groups, professional guilds, and other social organizations. There were initial team uniforms of woolen t-shirts and knee-length, fitted shorts in the early 1900s.
The Very First Years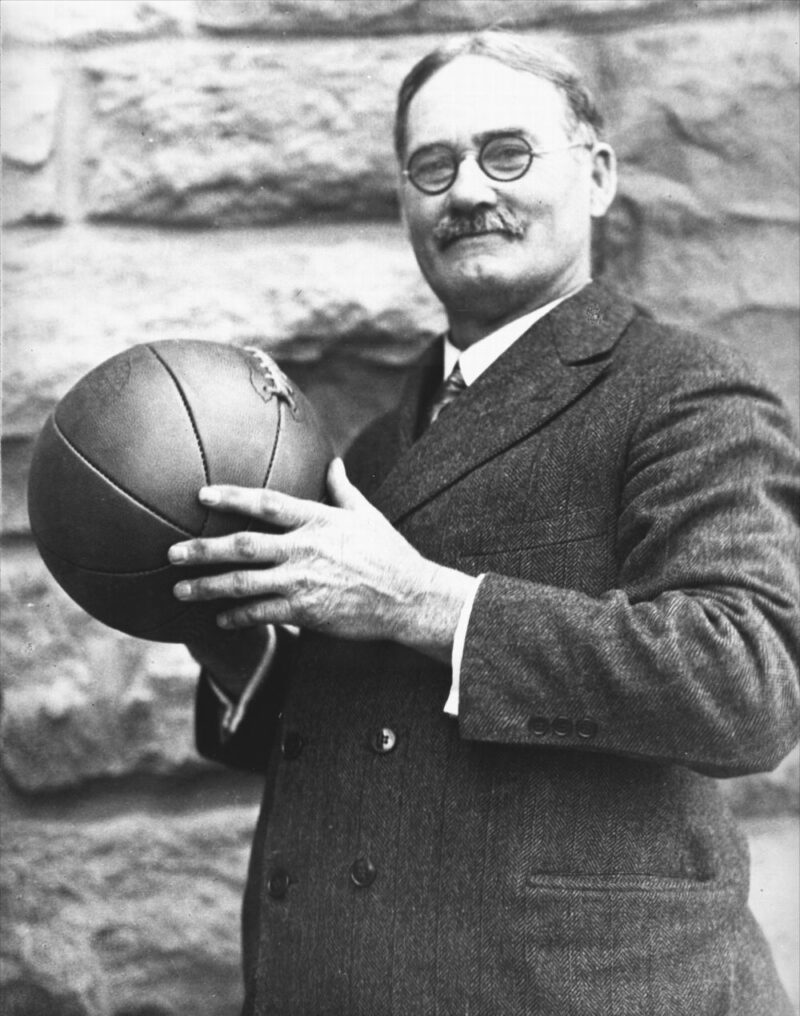 Long padded shorts that terminated just below the knee were available in the official 1901 catalog of the A.G. Spalding and Brothers sporting goods business, as were form-fitting jerseys with quarter-length sleeves and a sleeveless variety.
In 1903, the business released basketball shoes featuring suction cups on the soles to avoid slipping on wooden floors.
Basketball consolidated its standing and legitimacy in the years leading up to World War I, having been played as a demonstration sport in the 1904 Summer Olympics and with some college federations adopting basketball as part of their yearly sports competition.
So, extra effort was required to differentiate between competing clubs to minimize misunderstandings among players, officials, and supporters. So colored knickers and shirts were made from dyed wool and cotton.
The jerseys were embellished with inscriptions and insignias to identify teams and promote pride in their followers.
Basketball attire grew more utilitarian in the 1920s to match the needs of an increasingly competitive sport. Long trousers and sleeved shirts were replaced with mid-length shorts and sleeveless jerseys to allow more movement and mobility.
Similar to an infant's onesie, the jersey was buttoned beneath the crotch to prevent becoming untucked mid-game. Knee-length bloomers, short-sleeved shirts, and knee protectors were worn by women, and knee-high socks were worn by both men and women.
Innovations In Synthetich Fabric
Wool and cotton that could be stretched were used to make the uniforms. These natural fibers were the basics of everyday clothing in those days.
As it turns out, the term "jersey" originally referred to a kind of fabric employed by Jersey fishermen to make woolen pullover sweaters. Wool may not be the best option for today's basketball players. However, in the past, there were few possibilities.
As the game grew, the wool became heavier due to sweat absorption. It irritates and itches the parts of the body, especially if the affected area is sensitive. Players were spared a lot of pain by the game's shorter length and slower tempo.
Nylon, a synthetic material developed in the 1930s, revolutionized a slew of sectors in which it was used. Nylon was first developed as a low-cost substitute for silk and was used in everything from socks to parachutes.
In the late 1930s, nylon-polyester mixes were used to make basketball outfits. They could be washed in the machine and dried on a low setting. In the decades to follow, this sort of material would revolutionize the industry and establish the norm for the future.
The 1940s And 1950s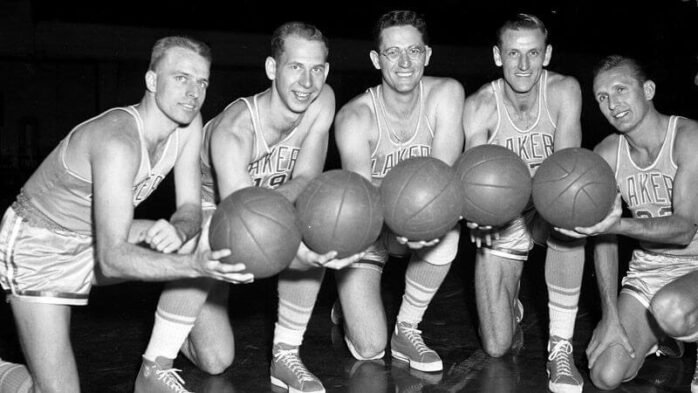 Small-length shorts and body-hugging sleeveless jerseys were common uniforms made of synthetic blends by the 1940s. In 1949, the National Basketball Association (NBA) would be formed by the union of the Basketball Association of America (BAA) and the National Basketball League (NBL), necessitating the development of more distinctive club jerseys. The uniforms of the Harlem Globetrotters, which were first worn in 1928 and became a worldwide sensation, served as a model for subsequent basketball team uniforms.
It was not until the 1950s that basketball teams began to number their jerseys, whereas baseball teams had been doing so since 1916. In addition to the built-in belts made of cloth and metal or plastic buckles, shorts had become shorter.
Simple white slouch socks and converse high-tops in black or white completed the look. Short-sleeved and collarless jerseys and shorts were popular choices for female athletes.
Beginning of the 1960s Until the 1990s
From the 1960s through the early 1980s, the design and fit of basketball outfits remained mostly unchanged. In line with the preceding two decades, bottoms remained short, and jerseys remained tight, but belts were replaced with sewn-in elastic bands. In the 1970s, designs and color schemes got increasingly inventive and daring. While the American Basketball Association (ABA) was only in existence for a brief time, the teams who competed in it wore clothes evocative of the Harlem Globetrotters and symbolized the league's rebellious attitude.
Today And Up to This Day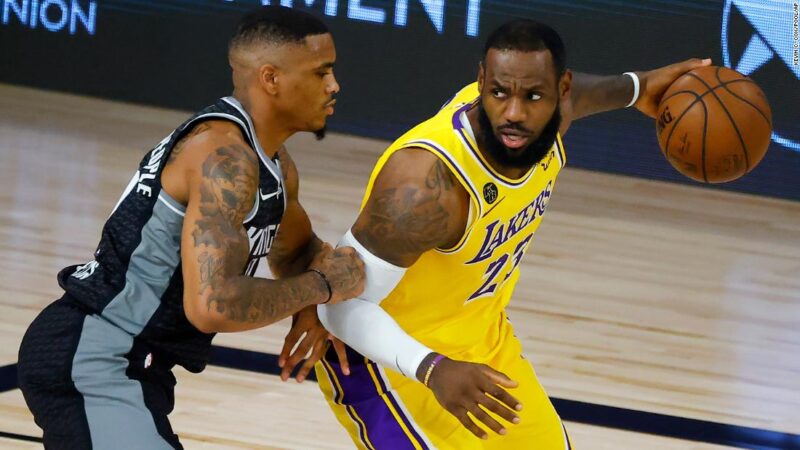 The underlying aesthetics of the 1990s have persisted until the current day. The longer shorts and looser jerseys popularized by Allen Iverson and Dennis Rodman in the 1990s have persisted as a legacy of hip-hop culture. Basketball lovers and non-fans alike have worn their jerseys as streetwear.
Accessories were seen as more of a display of individuality than anything else by players. Wristbands, headbands, armbands, and kneepads were all often used. Most of the next decade would be a continuation of this look.
Since a few years ago, there has been a progressive shift in basketball uniforms' shape and fit, mostly due to nostalgia. There was a time when this kind of uniform was a trend among only a few young basketball players.
Shorter shorts, tighter and more form-fitting jerseys, and short-sleeved alternative jerseys are becoming increasingly frequent in the modern-day game. Thanks to new fabric technology, it's possible to create eco-friendly, lighter, and water-resistant uniforms.
According to most basketball watchers, high school players Josh Christopher and Jalen Green started the small-length shorts trend. Christopher and Green allegedly chose in 2018 to roll their shorts to mid-thigh to allow for unrestricted leg mobility and agility.
In certain areas, the practice of rolling shorts was outlawed. Schools, coaches, and players petitioned the National Federation of State High School Associations (NFHSA) to overturn the prohibition by 2019.
Many more players quickly embraced the small-length shorts look, some of which were eventually chosen into the NBA.
As a result, accessories have evolved from fashion statements to essentials that help while playing and ensure safety. Many players now wear compression suits and socks in addition to the sleeved torso, arm, and leg sleeves to protect themselves.
Muscle support, mobility restriction, and cramp prevention are all benefits of these contemporary compression garments.