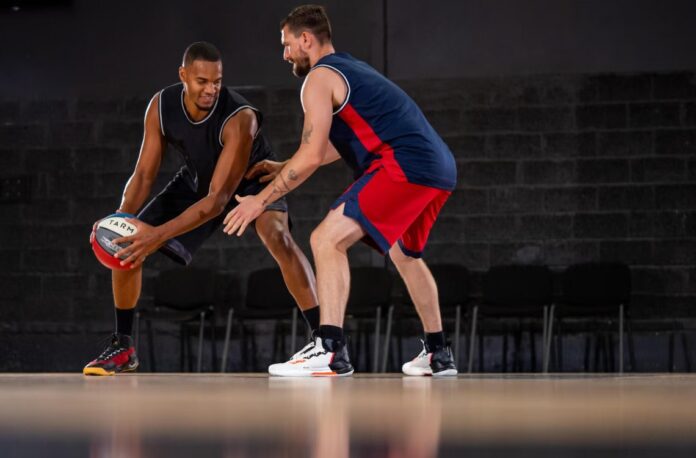 Basketball wear is straightforward. Get comfortable wears to move fast and have space for other functionalities.
It's fun to experiment with basketball wear as well.
When my cousin was getting into the basketball team, I made him a list of basketball wears.
As a basketball player, I understand how important it is to get a proper set of basketball wears. So, I decided to help out other people as well.
Let me share the checklist with you so that beginners like you can be a reassurance while starting their journey.
So, let's see what to buy.
Ultimate Checklist on What To Wear When Playing Basketball
Let's first have a glance over the checklist on what to wear when playing basketball.
Basketball shoes: High-top or low-top sneakers with good ankle support.
Moisture-wicking shorts: Lightweight, breathable shorts for ease of movement.
Moisture-wicking jersey: A breathable, sleeveless top to keep you cool.
Compression shorts: Under your regular shorts for added support and comfort.
Socks: Cushioned, moisture-wicking socks to prevent blisters.
Headband: Optional but can keep sweat out of your eyes.
Wristbands: For wiping sweat from your face.
Mouthguard: To protect your teeth during physical play.
Knee pads: Extra protection for your knees during intense games.
Optional accessories: Shooting sleeve, arm sleeve, or ankle braces for added support.
So, these are what you need to play basketball. As the checklist is ready, you should learn what exactly to buy.
Besides, there are a few more things in the protective gear section that you should buy as well.
What To Wear When Playing Basketball: Make Your Checklist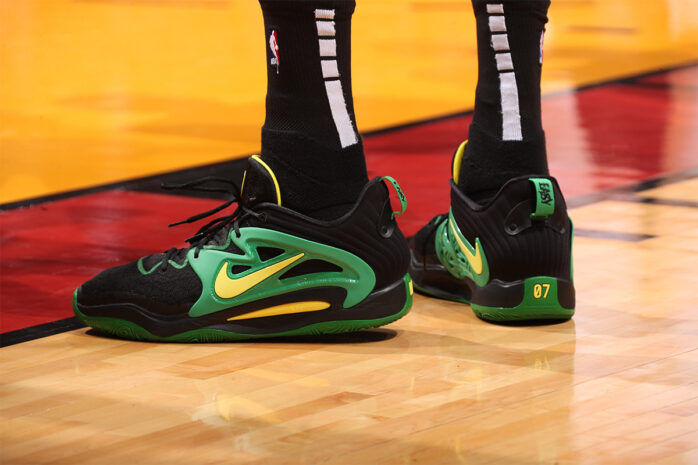 Footwear is the most important wearable when it comes to basketball. Your performance pretty much depends on how comfortable you are with your shoes.
Well, there are four different types of basketball shoes.
High-Top Sneakers: These provide maximum ankle support, reducing the risk of sprains and twists.
Low-Top Sneakers: Lighter and more agile, suitable for players who prioritize speed and agility over ankle support.
Mid-Top Sneakers: A compromise between high and low-tops, offering a blend of support and mobility.
Basketball Boots: Designed for outdoor play, they have rugged outsoles for durability on rough surfaces.
Now, the fact is about choosing the right shoes. You can't be insincere in this case, because an uncomfortable shoe can impact your performance.
However, while choosing the shoes, just follow the tips below:
Ensure a snug but not tight fit to prevent blisters and discomfort.
Look for comfortable cushioning in the midsole to absorb shock during jumps and landings.
Choose a shoe with a grippy outsole pattern for quick cuts and changes in direction.
High-tops are best for players with a history of ankle injuries, while low-tops suit those with good ankle stability.
Choose shoes with breathable materials to keep your feet cool and reduce sweat. It should be durable as well.
Besides, you should choose the shoes according to the shape and size of your shoes.
If you have wider feet, you better choose the best basketball shoes for wide feet and consequently, the opposite shoe for narrow feet.
You can find these at bestdarnproduct.com.
Appropriate Basketball Clothing Is Essential
While playing basketball, you should always choose comfortable clothes. In this case, you should look for a snug but not tight fit to prevent snagging and discomfort while playing.
Jerseys and shorts are made from moisture-wicking materials like Dri-FIT to keep you dry and comfortable. Besides, mesh panels in jerseys are good for better ventilation.
Well, there are different types of basketball jerseys.
Sleeveless Jerseys: The most common choice, offering optimal arm mobility.
T-shirt Jerseys: Short-sleeve jerseys are a more relaxed option for casual play.
Reversible Jerseys: Versatile jerseys with different colors on each side for scrimmages or team practice.
Custom Jerseys: Personalize your jersey with your name and number for a unique touch.
Socks Are Must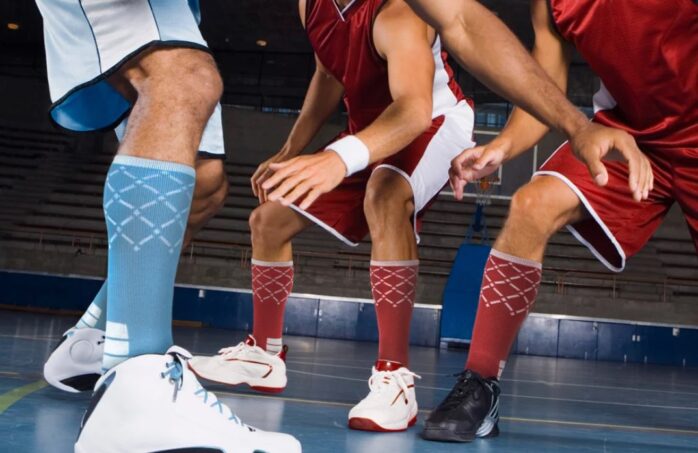 Socks are as essential as footwear for playing basketball. It is often an overlooked part of your attire even though it can affect your performance.
However, you should be equally sincere while choosing the socks as you do while choosing the shoes.
Here are some facts you should remember while selecting socks for playing basketball.
Basketball-specific socks have extra padding in key areas like the heel and forefoot, providing shock absorption and reducing the risk of blisters.
They are designed with moisture-wicking materials to keep your feet dry and comfortable during intense games, preventing discomfort and potential foot issues.
Many basketball socks feature arch compression to provide support and reduce fatigue during extended play.
They come in various lengths, from crew to low-cut, ensuring you can choose the style that suits your preferences and offers proper coverage.
Investing in quality basketball socks is a small but significant step towards improving your on-court performance and overall comfort.
So, don't be a Scrooge while buying a sock for playing basketball.
Top 6 Essential Protective Gears for Safety
Besides your clothing and footwear, you will also need some protective gear. And they are not less important than any other wearable as they are closely related to your safety.
However, buy the following gear to stand on the basketball court.
Knee Pads
They are essential for protecting your knees during jumps, falls, or collisions on the court. They provide cushioning and support to prevent injuries.
Ankle Braces
Help stabilize the ankle joint, reducing the risk of sprains and twists. High-top basketball shoes with ankle support are also beneficial.
Mouthguard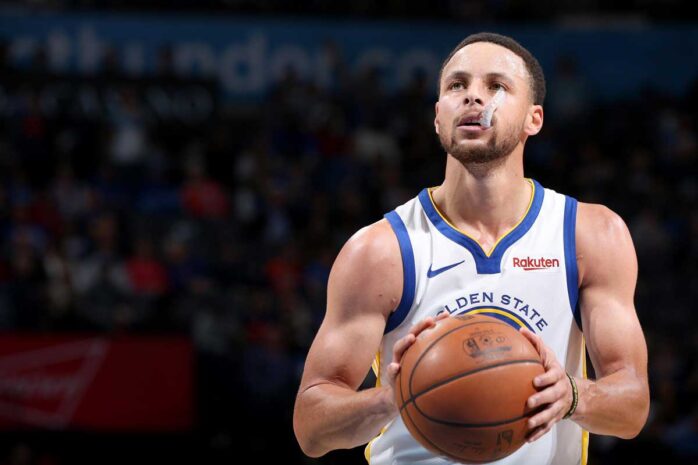 You have to protect your teeth and jaw from impacts or collisions. Without this safety gear, you may have to face sudden injury. It's a must for contact-heavy games.
Compression Tights or Sleeves
These provide compression and support to muscles, reducing the risk of strains and aiding in muscle recovery. They also help with circulation and can improve performance.
Wristbands
Keep sweat from dripping onto your hands, improving your grip on the ball. They can also offer a small amount of wrist support.
Elbow Pads
Although less common, these can protect your elbows during falls and dives, especially for players who hit the floor often.
Also, you might need other protective gear like calf sleeves and a rib protector shirt. In this case, you can talk to your coach and seniors to make a list of the gear to buy.
What To Wear When Playing Basketball in Winter?
Well, the above wearables and gear are suitable for summer and autumn. So, what to do when it's winter?
For sure there are some extra clothes and gear you can wear in winter to protect yourself from the cold. Here are the things players use while playing basketball in winter.
Layered Clothing: Start with moisture-wicking thermal base layers to retain heat and manage sweat.
Long-Sleeve Jersey: You can wear a long-sleeved basketball jersey to keep your arms warm.
Tights or Leggings: Wear compression tights or leggings under your shorts for added warmth and muscle support.
Warm-Up Gear: A lightweight, insulated jacket and pants for pre-game warm-ups.
Gloves: Thin, grip-friendly gloves to keep your hands warm without hindering ball control.
Thick Socks: Insulated, moisture-wicking socks to protect your feet from the cold.
Headband or winter cap: Good for keeping your ears and head warm while playing in cold weather.
Besides, you should choose different types of shoes that can prevent cold from freezing on your feet. You can wear extra clothes to keep your body warm as well.
Wrapping Up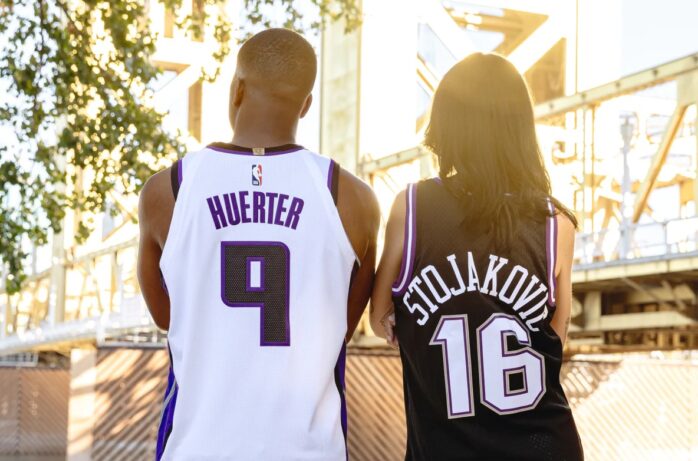 So, all you need to play basketball is your clothing, footwear, socks, and a few protective gear. Besides, you can express your unique styles with wristbands, headbands, and ankle braces.
But, you better consult with your team and coach to match your style with the team members to express unity together.
So, now, all you need is to open the checklist again and buy everything you need to wear when playing basketball—best of luck with your new purchases.