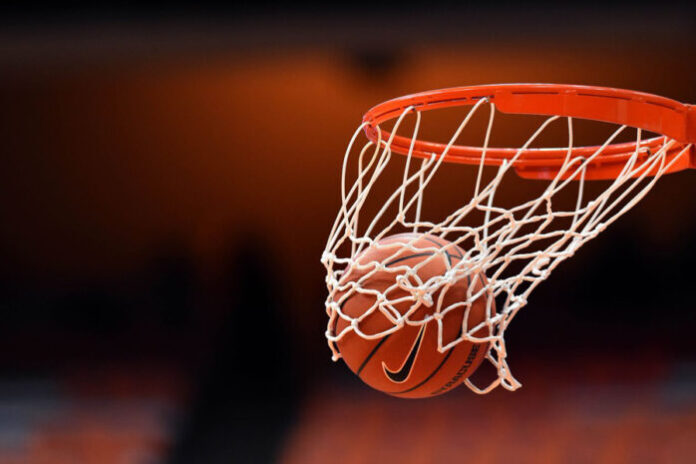 If you are into sports and play basketball regularly, then you might know that good basketball not only looks pretty but also can become a winning chance for you. Playing with a professional ball is definitely different than playing with a regular one. For instance, you might be knowing all the good moves a basketball player should have and want to implement them. However, some of the extraordinary shots are possible with very good quality basketball.
Best Leather Basketball Online
There are many basketballs available in the market; however, when you are playing the game at a professional level, leather is the favoured material. They are soft, and you can handle them easily. Today, we are going to provide you with the best leather basketball list. From this, you can select the one most preferred. Let us get started:
1. Spalding TF-500 Composite Leather Official Size Basketball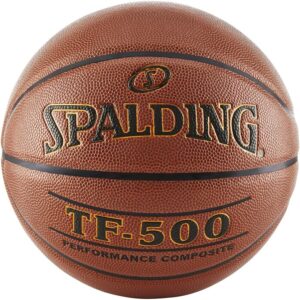 The first item from our recommended list is from Spalding. This stylish looking professional basketball has a durable material. It is made of a composite leather cover and is quite long-lasting, even if you play regularly. This material is especially good with rough surfaces. If you go out and play much on older court surfaces, then this ball is a perfect pick. The inflation recommended for this basketball is 8 PSI. The design is a wide channel to provide you more control. If you are a professional, then you can opt for this basketball with the official size – 29.5 inches. However, if you want a smaller size, there is a 28.5 inches sized basketball available.
Pros:
Professional looking stylish basketball

Made of composite leather cover making it durable

Recommended inflation is 8 PSI

Wide channel design if you want more control

The size available is the official size. You can opt for a smaller size too.
Cons:
Some customers reported that the ball gets deflated after a couple of hours.
2. Molten X-Series Leather Basketball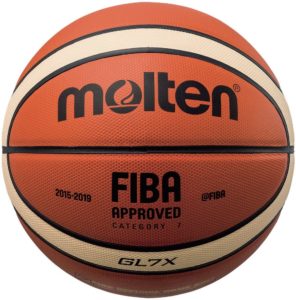 Next, on our list is a FIBA approved leather basketball from Molten. This basketball has top quality leather cover. This makes it durable and the basketball stays with you for a longer time. This new enhanced model has a special pebble pattern for consistent contact with the ball irrespective of the position the ball is in. The ball is quite visible for all players with its sharp contrast design. It consists of the butyl bladder. As it is completely made of leather, this basketball is perfectly suited for indoor courts. This ball is shipped inflated for your convenience. It is available in both official and intermediate sizes.
Pros:
FIBA approved leather basketball

Made of a top quality leather cover and has a consistent feel of touch.

Basketball is shipped inflated

2-year warranty
Cons:
Some customers reported about the quality of the basketball.
3. XEDGE Leather Basketball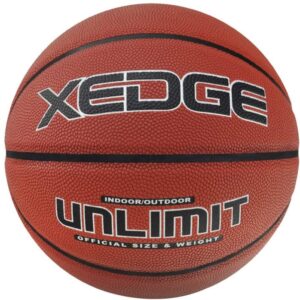 The next basketball is from Xedge. This basketball is perfect for both indoor and outdoor courts as it is made of composite leather cover with high control and a great grip. With perfect design and butyl bladder, this basketball bounces well with required spin, and the air inflated stays longer. The basketball is available in the official size, 29.5 Inches. In addition to the basketball, you will get an air pump with 2 needles, carry bag for the ball. This is a perfect choice of gift for a basketball lover. The pump can also be used for other purposes.
Pros:
Made of composite leather cover with great grip and control

Bounces quite well

Comes in the official size

An air pump with 2 needles and a carry bag for the basketball is also provided.
Cons:
4. Chance Premium Indoor/Outdoor Leather Basketball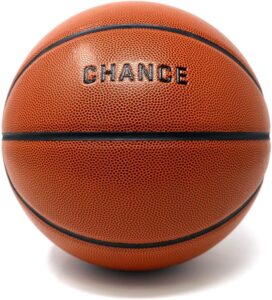 The next basketball from our list is from Chance. These basketballs have a very good grip on their pebbling and deep channels. It consists of a butyl bladder that perfectly locks the air inside the ball, giving it the required pressure, and this helps the ball to bounce well. The basketball is ideal for both indoor and outdoor courts as it is made of composite leather. These basketballs are available in 3 different sizes suitable for kids, youth, women, and men. They also come in different bright colors in addition to the regular color.
Pros:
Basketball has a very good grip and control

Made of composite leather

Gives the ball perfect pressure and helps for the right bounce

Available in 3 different sizes and different colors
Cons:
5. Wilson NCAA Limited Leather Basketball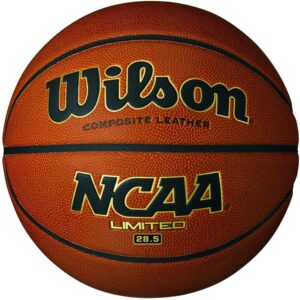 The last basketball from our list is from Wilson, a popular basketball brand. With high control and grip, this Wilson basketball is made of composite leather cover, which means the ball is suitable for indoor and outdoor courts. Perfect design for bounce and durability. To maintain an optimal ball pressure, it has a pressure lock bladder which does not leak any air. The inflation level to use is 7 to 9 PSI. It is available in the official and intermediate sizes.
Pros:
Made of composite leather cover

Provides high control and grip

Good bounce and durability

Pressure lock bladder for optimal ball pressure

Available in 2 sizes.
Cons:
Some customers reported about the bounce.
Buying Guide To Choose Best Leather Basketball
If you are still confused about which leather basketball to choose, do not worry, we are providing you with a buying guide which you can use to select the one most suitable for you.
Court
There are different types of courts available to play basketball. The type of surface is important for you to decide on the ball. Older court surfaces, especially the ones that are outdoors are quite rough. So choose a basketball made of rubber or composite leather or a basketball that can handle the court type. Some court surfaces are made of newer material and can handle almost any kind of basketball. So, choose the basketball where it blends well with the court type that you often visit.
Size
The size of basketball also plays an important role while purchasing it. There are 4 sizes available usually. Based on your age, game type, feel of the ball in your hand you need to select the size. Usually, kids start with smaller sized basketball and gradually increase the size. If you are a beginner, then you need to start with smaller sized balls for more control. The official size of a basketball is 29.5 inches used in professional playing. For women's competitions and for boys who are older than 12 years prefer 28.5 inches. 27.5-inch basketball is used by older kids who are between 9 and 11 years of age. And for children between 5 to 8 years prefer 25.5 inches sized basketball.
Indoor and Outdoor
Those who are into the recreational playing of basketball, mostly prefer outdoor courts. The surface of this court is usually rough and a basketball made of synthetic composite leather or rubber is more suitable. For indoor courts, the high-performance surface is used, and a basketball made of leather is a perfect choice.
Final Words:
Now that you know the factors to consider before choosing the perfect basketball for your purpose, you can go back to the list we have provided to select the one most suitable for you. You can check the product details and once you are clear on your choice, you can see more details about the product in the link that we have provided.